Welcome to Myrtle House Wollombi

•

cafe

•

accommodation

•

books
Picturesque Myrtle House is set in the heart of Wollombi, Hunter Valley, opposite the general store and Old Wollombi Dance Hall. Our café, bookshop and on-site accommodation, enjoy magnificent views of Wollombi's historic Village with a beautiful garden setting that complements our friendly and relaxed atmosphere.
Myrtle House serves incredible coffee, breakfast and leisurely lunches with wine glass or beer in hand. Afternoon tea is best enjoyed with a plate of our well-known scones and desserts. Loyal customers boast that we serve the finest coffee in the Hunter Valley and our wine list showcases some of the regions best drops. Locally sourced products and produce are featured throughout our delicious menus and seasonal fresh herbs and vegetables are grown in our restaurant garden.
Chef prepared take-away meals are also available from Myrtle House for you to pick up and enjoy wherever you may chose to spend your time in our wonderful Valley.
We love to cater and host private events, meetings and special evening bookings, and will happily tailor the ideal event and menu for you and your guests. A banquet in the Garden Bar or al fresco deck. Canapes and nibbles on the verandah or by the log fire can all be arranged, including whole venue bookings.
Take your time, savour the moments and enjoy the ambience at Myrtle House. Browse through our bookshop and discover works by local authors, new classics and an impressive selection of children's books and pre-loved literary treasures.
We look forward to seeing you.
Myrtle House Trading Hours
Monday to Thursday ■ 9:00am – 3:00pm
Friday ■ 9:00 am – 4:00 pm
Saturday & Sunday ■ 9:00 am – 4:00 pm
* closing times may vary upon necessity.
** private events & special occasion EVENING bookings are welcome.
features of Myrtle House
■ Liquor licensed
■ BYO wine (corkage applies)
■ Outdoor, covered Garden Bar
■ Wrap around verandah and umbrella'd deck with seating overlooking Wollombi Village
■ Wide tables and comfortable seating
■ Outdoor heaters and indoor log fire for the cooler months
■ Reverse cycle air conditioning and outdoor fans for the heat of Summer
■ Dog-friendly – outside areas
■ Non-smoking environment – a smoking area is situated outside, away from the eating areas
■ Bookshop
■ Car, pushbike and motorcycle parking
■ Onsite accommodation – quaint, newly renovated: self-contained cottage and hotel style room
Has a great vibe!
Myrtle House is not just an eating spot, it has a great vibe. The renovations are in keeping with what I believe people are looking for. They have painted it beautifully. There is a lovely outdoor eating area and you can eat there in both summer and winter. They have efficient, friendly and happy staff. They have a great chef. I love their food. They have healthy, fresh, contemporary food with lots of leafy greens.
Pam
Great food and faultless service
Myrtle house is the best thing to happen to Wollombi in a long time. We love the service and we love the food. We particularly like that the menu is varied, it keeps changing and is interesting. Myrtle House is reliable and has consistent service and food. You could have three meals there in a day and feel like you are in the 3 different places.
It transforms depending on the time and the mood. They cater for the cake and coffee crowd, the casual lunch and a great dinner.
Our guests, at 'Somewhere Unique', appreciate great food and faultless service, which are both always on offer at Myrtle House Cafe. We provide the highest standards of country hospitality and the Myrtle House Cafe subscribes to the same ethos.
David and Murray
Somewhere Unique
Best coffee in the Hunter Valley
As soon as I saw Myrtle House, I knew that I would love it! Right from the building renovation to the atmosphere. The staff are so welcoming. I feel like they are my friends now. The coffee is exceptional, I think it's the best coffee in the Hunter Valley. I can't do without my daily Myrtle House coffee fix!
Stephanie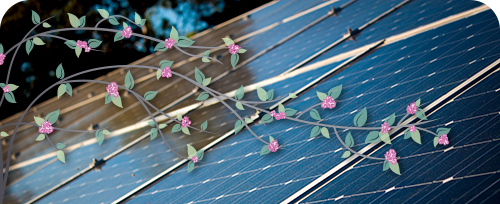 WE'VE NOW GONE SOLAR!
We aim to work with our environment, both in and outside our cafe.
Myrtle House Wollombi Cafe - Striving to do better by our environment!